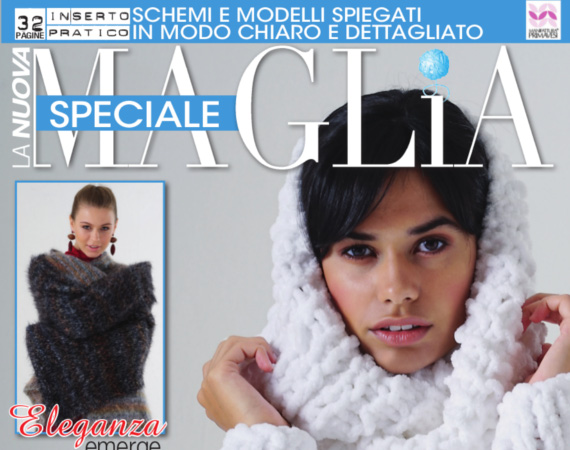 Manifattura Primavesi in 2016 celebrate 40 years of new management. In conjuction of this anniversary, we renewed our magazine in all its aspects:
"La Nuova Maglia" is the name of our new magazine, you can find it in the best newsstands from 2016. It shows a lots of patterns for every style, always fashionable (dresses, jackets, cardigan, twin-set, ...) with easy and detailed explanations.
Find out the next copy in your nesstand!